Holly Evelyn Smith is an environmental artist creating work for outside spaces. The projects she makes confront the public with information, rather than labelling it as art. Her work employs imagery, symbolism and conventional materials to disguise the unsanctioned work she installs.

These works remain active, hidden in plain sight, occupying public and civic space. Consequently, we can only understand them here through the medium of photography, documenting her unsanctioned interventions, installations and political actions. The themes contained in her work develop organically from an individual response to society's problems, developing a practise reflecting an irascible confrontation with contemporary life in Britain.

She sees her role as an activist, using familiar objects to distribute information that is available but intentionally not made accessible. Her work juxtaposes controversy, confrontation and cynicism with the information necessary to inform the audience. Holly Evelyn Smith transforms her anxieties into something that others can understand, share in a collective awareness of… and act.
Smith graduated from The Glasgow School of Art, with a BA Hons. Sculpture and Environmental Art in June 2020, and will continue her education at the Queen Margaret University in Edinburgh, attainting MSc. Art Psychotherapy.
'Notice'
2020
Three different brown road signs installed in three sites in Glasgow City Centre:
Scott Street, Civic Street, and Spiers Wharf.

The brown road signs, which in Scotland highlight places of cultural or historic significance, indicate the viewers distance to three different sites in Scotland, all within a 70 mile radius of Stow College. The signs convey information in a manner to which we are accustomed, utilising information that is available but intentionally not made public.
Raytheon Systems Ltd, the US Arms company, which is part publicly funded, makes laser-guided systems for smart bombs in Glenrothes, Fife. The Saudi-led coalition has used UK warplanes and Raytheon bombs part made in Scotland in a war against rebels in Yemen that has killed around 60,000 people since bombing began on March 26, 2015.

Dungavel House Immigration Removal Centre, where asylum seekers are detained, awaiting deportation should their bid to stay in the UK fail.

HMS Faslane, Britain's home of nuclear power, in the form of submarines armed with Trident missiles.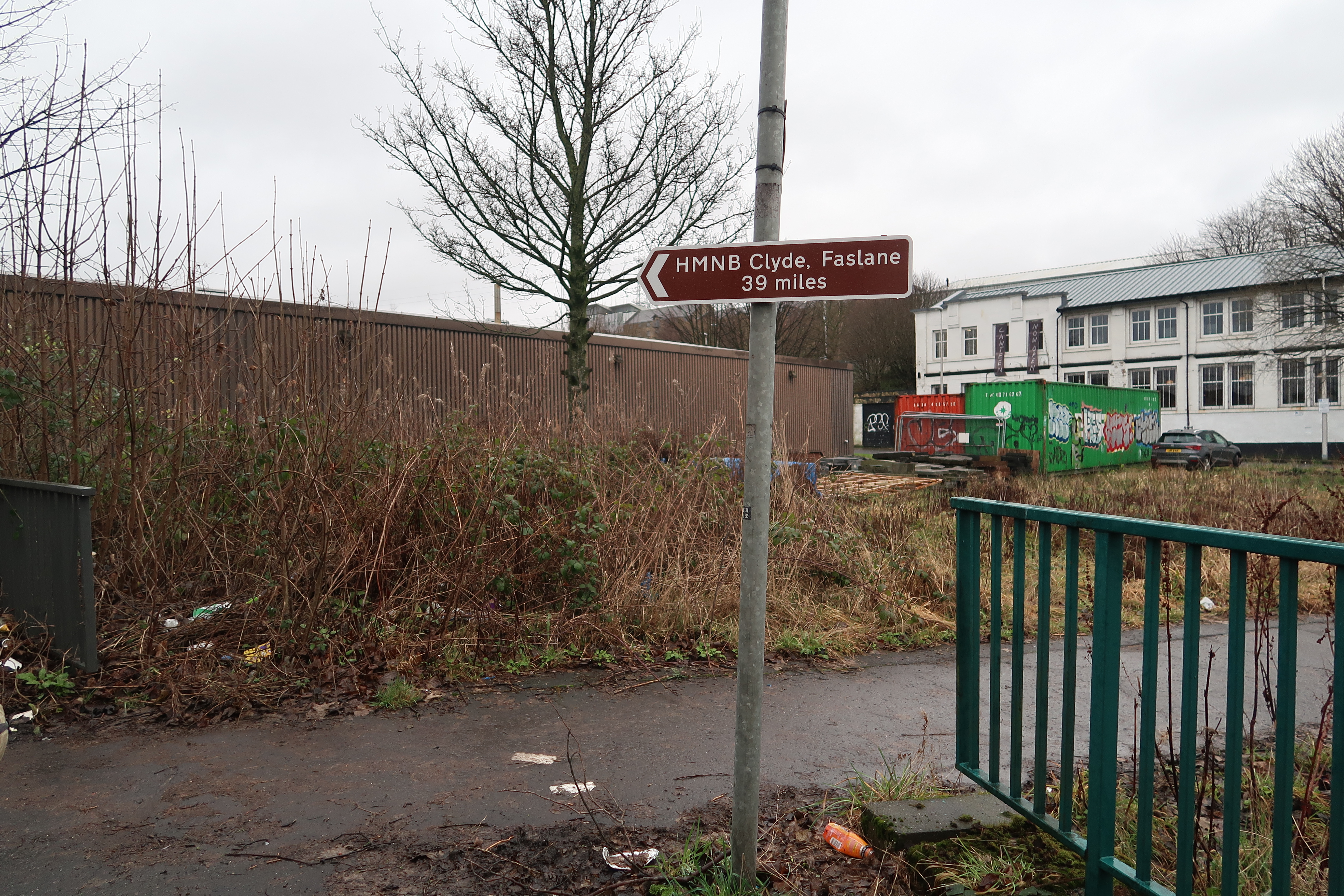 '£36.95p/w'

2018
The visual impact of seeing migrants shivering under space blankets and knowledge that the British Government offers a whole family of asylum seekers £36.95 per week to survive was where the idea for this project germinated.
The inflated structure was made using space blankets and insulating tape, within a budget of £36.95.
A space blanket offers basic thermal insulation for those suffering from hypothermia and £36.95 is deemed the absolute minimum for financial survival in the harsh realities of UK economy, '£36.95p/w' juxtaposes and makes visible this inequality.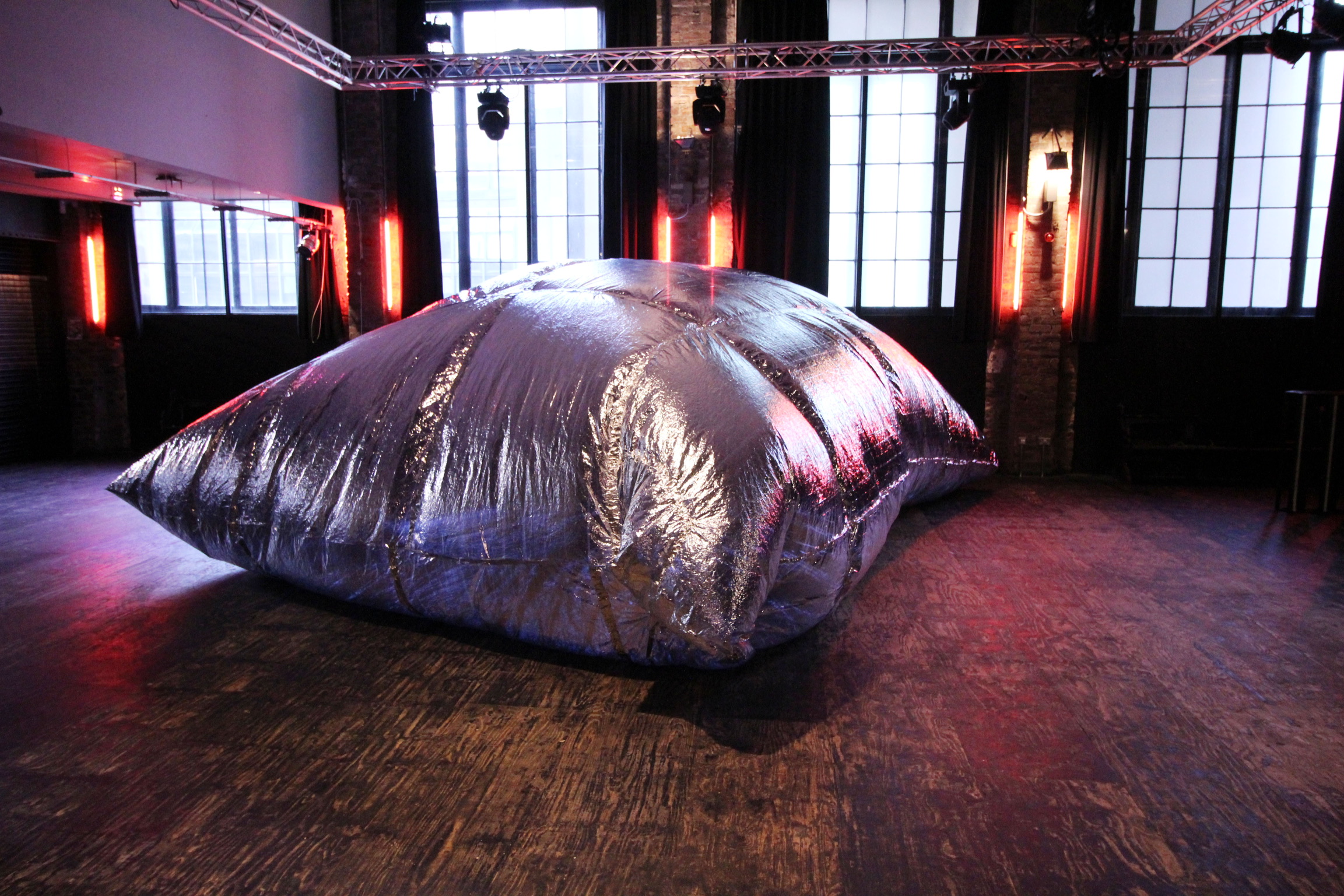 'How Do You Sleep at Night, Mrs May?'
(2017)
'How Do You Sleep at Night Mrs May?' was a protest; a petition 'posthumously signed' by those who had died as a result of sanctions imposed upon them by the Government, memorialised in the form of duvet covers.

This very personal, transient body of work evolved from as a series of names displayed by the artist, outside the Department of Work and Pension Assessment Building in Cadogan Street, Glasgow, printed on Dynamo tape. These names were then sewn into a set of bed covers and personally delivered as a petition to 10 Downing Street.
In response to this lack of acknowledgment I remade the duvet covers, this time the only name printed was Theresa and installed them alongside a photograph of the originals, my accompanying letter and her response, in a very public exhibition at the Lauriston Arches, Glasgow.

They remained there until the eve of the 2017 General Election when they were hung on the Tradeston Bridge crossing the River Clyde.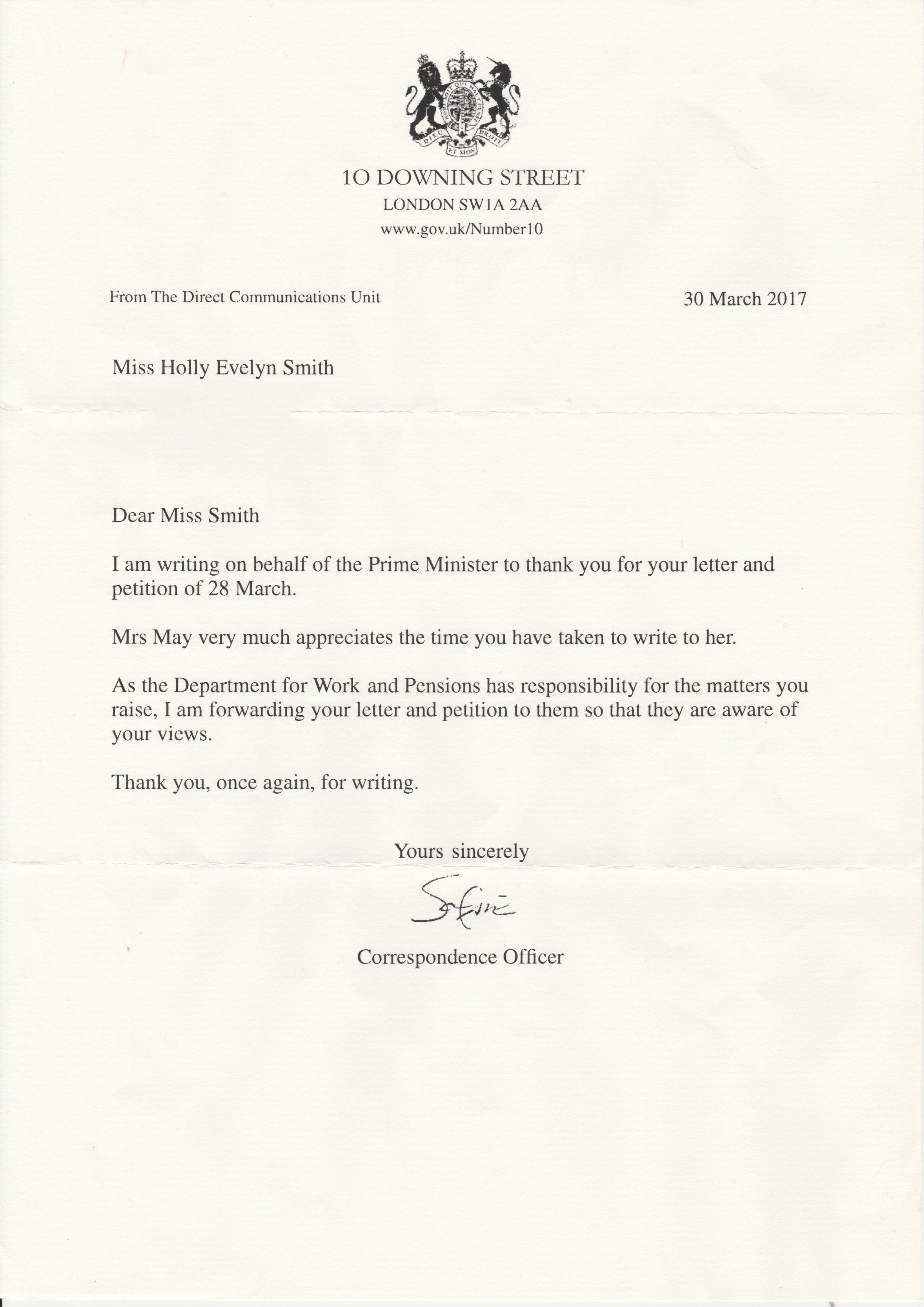 'It's All Carpet and Wallpaper Shops Now'
2016
In response to the gentrification of Glasgow's East End, 'It's All Wallpaper and Carpet Shops Now', used materials: household paint, wallpaper, vinyl flooring tiles, bought in the local area and installed onto external walls. It now exists as a series of photographs exploring the loss of social housing in Glasgow.